Saturday, October 31, 2009

Send this eCard !
I hope you enjoy your Halloween and eat lot of candys see you soon Lizette.
Posted by

Lizette Morales
at 2:17 PM
2 comments

Friday, October 16, 2009
Hi,
Just to let you know that www.karenaz.blogspot.com is celebrating a Blogversary giveaway!!! see you later Lizette M.
Posted by

Lizette Morales
at 6:54 PM
0 comments

Saturday, October 10, 2009
Hello, today I would like to share with you another one of my cross stitches. This is the first time I've cross stitch anything for Halloween. I made this for my sister's friend whose named Casper, which my mother then finished off by making it into a bookmark. Well I hope you all enjoy it. Laters, Lizette.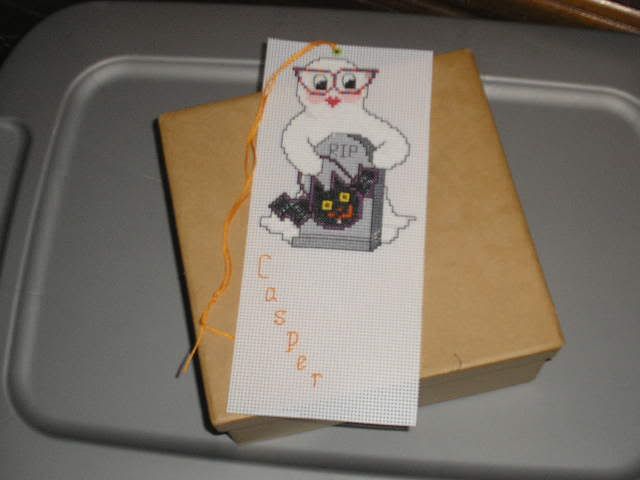 Posted by

Lizette Morales
at 3:03 PM
1 comments